Shoulder Pain Care
The clinic offers expert and patient focused comprehensive physio rehab services for a full range of disorders of the shoulder.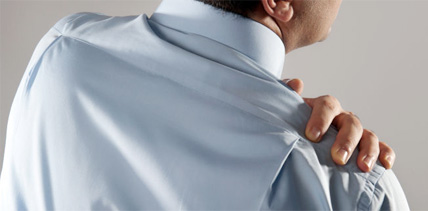 Most of us undertake our everyday activities without giving a thought to how we use our shoulder. However anyone who has experienced shoulder pain understands just how vital the joint' role is daily living.


We specialize in providing one to one expert treatment for all type of shoulder condition
from simple to complex injuries.
The conditions we routinely see include:-
Impingement syndrome and tendonitis, Rotator cuff tears, Shoulder arthritis, Acromio-Shoulder dislocations, Frozen shoulder /Adhesive capsulitis, Post fracture or post surgi Sport injuries.