The main fibromyalgia signs and symptoms include deep muscle pain, painful tender points, and morning stiffness. Other major symptoms of fibromyalgia include sleep problems, fatigue, and anxiety.
What Are the Common Symptoms of Fibromyalgia?
Common symptoms of fibromyalgia -- also known as fibromyalgia syndrome or FMS -- may include: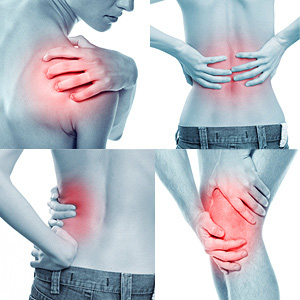 • Pain

• Anxiety

• Concentration and memory problems -- known as "fibro fog"

• Depression

• Fatigue

• Headaches

• Irritable bowel syndrome

• Morning stiffness

• Painful menstrual cramps

• Sleep problems

• Numbness, and tingling in hands, arms, feet, and legs

• Tender points

• Urinary symptoms, such as pain or frequency



Is Pain the Most Common Symptom of Fibromyalgia?
Widespread pain is characteristic of almost all people with fibromyalgia. In fact, pain is usually what forces a person with fibromyalgia to see his or her doctor.

Unlike the joint pain of osteoarthritis, fibromyalgia pain is felt over the entire body. The pain can be a deep, sharp, dull, throbbing, or aching, and it is pain that's felt in the muscles, tendons, and ligaments around the joints. The Arthritis Foundation describes the muscle and tissue pain as tender, aching, throbbing, sore, burning, and gnawing.

For some people with fibromyalgia, the pain comes and goes. The pain also seems to travel throughout the body.