Your body has muscles (or groups of muscles) that are attached to either side of a joint and work against one another to control the movement of the joint. It's a bit like the handlebars of your bike: you can ride with one hand, but two hands working against each other gives you much better control.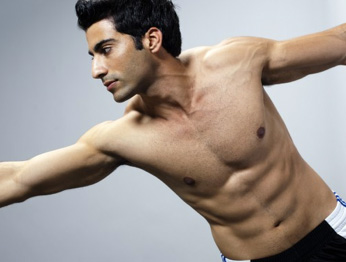 When one side of the opposing muscles is stronger than the other, you have a muscle imbalance. For instance, if you regularly use the muscles on one side a lot more than the other, they get stronger muscles – and shorter and tighter.
On the other side, the muscles get weaker – and longer and looser. The shorter, stronger muscles pull that part of your body out of position, and your whole body will end up making adjustments to compensate.
In the bicycle analogy, if one of your arms was slightly shorter than the other you would have to adjust your riding position slightly to keep riding in a straight line.
What causes a Muscle Imbalance?
Muscle imbalances are often caused by something you do as a habit and usually due to the little things that we do every day. You might regularly sit slumped at your PC for a long time, or maybe you train one group of muscles but not the opposite group.