About Me ...
PROF. Dr.H.D ADHIKARI, B.D.S.(Cal),M.D.S.(B.H.U) Dental Surgeon- Endodontist He is a Professor, Post Graduate teacher and Head of the Department (H.O.D) of Conservative Dentistry and Endodontics (which also includes cosmetic Dentistry, Implant dentisry & laser dentistry) of Dr.R.Ahmed Dental College and Hospital,Kolkata ,India, It is the Illustrious premier Institute of dentistry in South East Asia, established in 1920. He is engaged in teaching since 1986 & in private practice since 1984
He is the Chief Consultant of AMRI (Advanced Medicare and Research Institute), one of the most prestigious private medical centres of Eastern India.
He is also a Consultant to Indian Airlines Limited (IAL), ONGC etc. and among first few in Eastern India who are using laser (soft and hard tissue) in dentistry.
He is B.D.S. (Bachelor of Dental Surgery) from Dr.R.Ahmed Dental College & Hospital (Dr. RADC & H, Kolkata in the year1981 & awarded various merit scholarships.
He passed M.D.S.(Master of Dental Surgery) from Benaras Hindu University – 1982 -1984
He has one daughter & son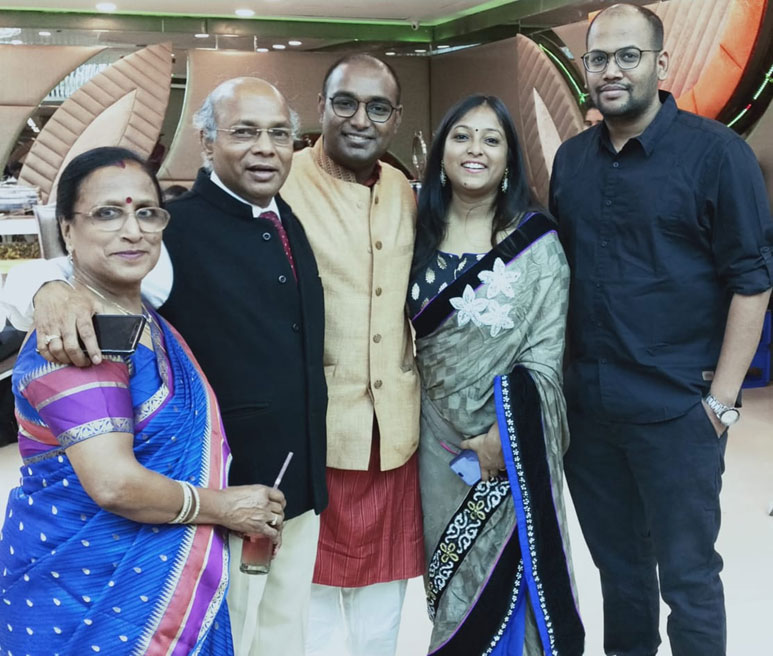 With
Wife: Dr. (Mrs.) Sharmila Das Adhikari, M. Sc, PhD
Son: Dr. Anubhav Das Adhikari, BDS, MDS (Oral & Maxillofacial Surgery)
Daughter: Dr. Shreya Das Adhikari, MBBS, MD (Anaesthesiology)
Son in law: Dr. Nitin Gupta, MBBS, MD, DM (Infectious disease, AIIMS - New Delhi)
(later two are now Asst. Prof. in KMC, Manipal, Mangalore)
Rural service:
As dental surgeon, Govt. of W.B. in Dist. Of Birbhum (1984- 1986)
Established Gocharan Krishna Memorial Charitable Dental Clinic at Belpukur, Dt. South 24 Parganas, W.B., India in 2001 and has been rendering service along with associates.
In the vicinity of the clinic a temple of Lord Shiva, beside the original Lord Krishna's temple, was built by him, which was inaugurated by Hon. Justice , Calcutta High Court, Shri Arunabha Barua on 16th May,2004.
| | | |
| --- | --- | --- |
| | | |
| The temple | In the inauguration | Justice Barua while inaugurating |

The clinic
RATHA YATRA AT BELPUKUR :
(Click on images to get full view)
As Academician :
Teacher –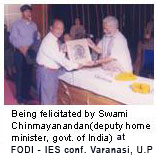 Under Graduate and Post Graduate Level-
Tutor, Lecturer, Asst. Prof. and Asso. Prof. in DR.R.A.D.C. & H (1986 – 1997). Asso. Prof. & Head of the Department (H.O.D), N.B. Dental college, Darjeeling (1997 – 1999).
Asso.Prof. Dr.R.A.D.C. & H (1999 – 2007).
Prof and Head of the Department (H.O.D), N.B. Dental college, Darjeeling (2007 – 2008).
Prof. and Head of the Department (H.O.D), and Post Graduate Teacher, Dr RADC & H (2008 and continuing).
Internal & External Examiner, Paper setter, moderator, scrutinizer of Undergraduate & Post Graduate level of various colleges under different Universities of the Country.
Reseach projects :
Research projects for Post Graduate students - 36 such.
Publication :
61 Publication in National Journals & few are under publication.
Speaker :
Delivered more than 40 lectures as Speaker & Guest speaker in State and National level conferences and continuing education programme in India & abroad.
In the interactive session
in a conference
Receiving Colgate oration
award
As Convener, Oral Health Day Celebration,94
In an academic gathering

Giving away memento
Delivering lecture on the subject at different places
AFTER THE LECTURE ON RUBBER DAM :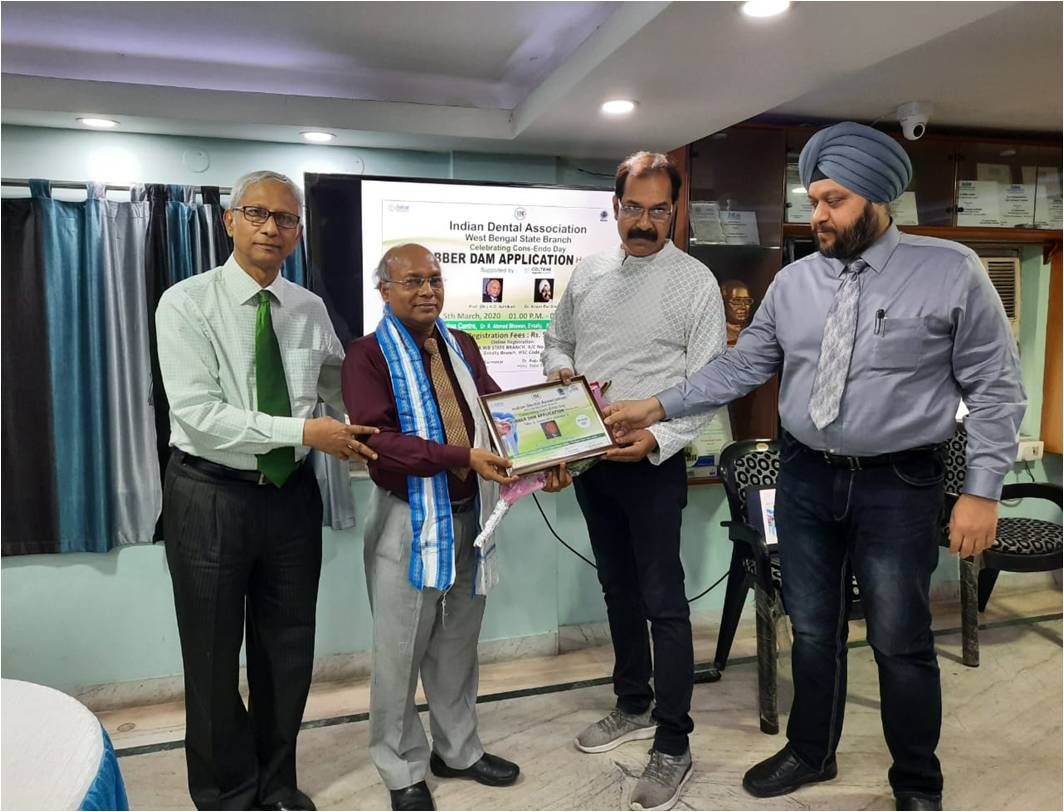 LECTURE ON RENERATIVE ENDODONTIC PROCEDURE WHICH MAKES A DEAD TOOTH ALIVE :
(Click on images to get full view)

Editor :
"The West Bengal State Dental Journal" for 1987, 1988, 1991, 1992.


Associational Activities :
West Bengal Dental Services Association

President – 2003 – 2004
Vice President
Executive Commiittee Member
President 2015.
As President In inaugural prog.
Along with Health Minister Shri Surjya Kanta Mishra


Indian Dental Association (IDA): WB State

President 2015

General Secretary – 1988-89 and 1989-90

Editor – W.B. State Dental Journal – 1987,88,91,92

Chairman – Scientific – Indian Dental Conference, 1989 at Rabindra Sadan, Nandan Complex, Kolkata

Convener – WHO ORAL HEALTH DAY CELEBRATION in West Bengal, 7th April,1994

Vice President

Convener - Council on Dental health

Executive Committee Member
WHO Oral Health Day Celebration, 7th April 1994

NO TOBACCO DAY CELEBRATION

Indian Association of Conservative Dentist & Endodontist (IACDE) and Indian Endodontic Society (IES)

Chairman Reception Committee 31st IACDE & 24th IES Conference 2016.

Organizing Secretary – 9th Conference at Taj Bengal Hotel, Kolkata, 1994.

Chairman Scientific – 16th Conference at Science City, Kolkata, 2002

Vice-President
Convener Constitutional Committee Executive Committee member




As org. Sec. in 9th FODI Conf. 1994




In different occasions :

(Click on images to get full view

)