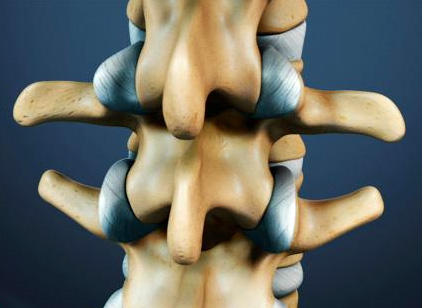 Ankylosing spondylitis is a type of arthritis that affects the spine. Ankylosing spondylitis symptoms include pain and stiffness from the neck down to the lower back. The spine's bones (vertebrae) fuse together, resulting in a rigid spine. These changes may be mild or severe, and may lead to a stooped-over posture. Early diagnosis and treatment helps control pain and stiffness and may reduce or prevent significant deformity.
What Causes Ankylosing Spondylitis?
Although the cause of ankylosing spondylitis is unknown, there is a strong genetic or family link. Most, but not all, people with spondylitis carry a gene called HLA-B27. Although people carrying this gene are more likely to develop spondylitis, it is also found in up to 10% of people who have no signs of the condition.
What Are the Symptoms of Ankylosing Spondylitis?
The most common early symptoms of ankylosing spondylitis include: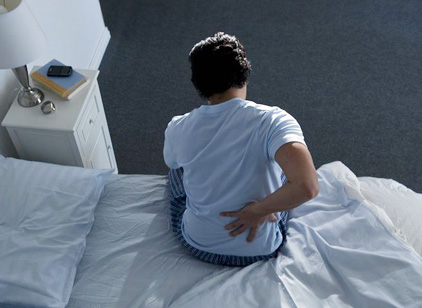 Pain and stiffness: Constant pain and stiffness in the low back, buttocks, and hips that continue for more than three months. Spondylitis often starts around the sacroiliac joints, where the sacrum (the lowest major part of the spine) joins the ilium bone of the pelvis in the lower back region.

Bony fusion: Ankylosing spondylitis can cause an overgrowth of the bones, which may lead to abnormal joining of bones, called "bony fusion." Fusion affecting bones of the neck, back, or hips may impair a person's ability to perform routine activities. Fusion of the ribs to the spine or breastbone may limit a person's ability to expand his or her chest when taking a deep breath.

Pain in ligaments and tendons: Spondylitis also may affect some of the ligaments and tendons that attach to bones. Tendonitis (inflammation of the tendon) may cause pain and stiffness in the area behind or beneath the heel, such as the Achilles tendon at the back of the ankle.

Ankylosing spondylitis is a systemic disease, which means symptoms may not be limited to the joints. People with the condition also may have fever, fatigue, and loss of appetite. Eye inflammation (redness and pain) occurs in some people with spondylitis. In rare cases, lung and heart problems also may develop.