Laparoscopy is a type of surgical procedure that allows a surgeon to access the inside of the abdomen (tummy) and pelvis without having to make large incisions in the skin. This procedure is also known as keyhole surgery or minimally invasive surgery.
Is laparoscopy a major surgery?
Although patients tend to think of laparoscopic surgery as minor surgery, it is major surgery with the potential for major complications – visceral injury and bleeding, injury to the bowel, or injury to the bladder.
WHAT ARE THE ADVANTAGES OF LAPAROSCOPIC SURGERY?
Compared to traditional open surgery, patients often experience less pain, a shorter recovery, and less scarring with laparoscopic surgery.
How painful is laparoscopic surgery?
For a few days after the procedure, you're likely to feel some pain and discomfort where the incisions were made, and you may also have a sore throat if a breathing tube was used. You'll be given painkilling medication to help ease the pain.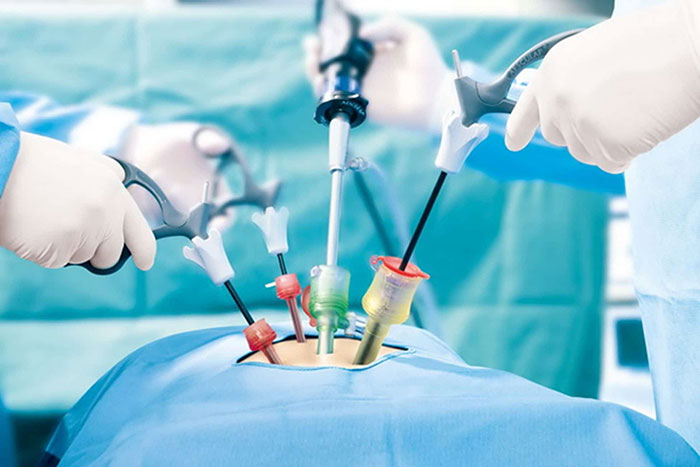 How safe is laparoscopic surgery?
Laparoscopic surgery is as safe as traditional open surgery. At the beginning of a laparoscopic operation the laparoscope is inserted through a small incision near the belly button (umbilicus). The surgeon initially inspects the abdomen to determine whether laparoscopic surgery may be safely performed. If there is a large amount of inflammation or if the surgeon encounters other factors that prevent a clear view of the structures, the surgeon may need to make a larger incision in order to complete the operation safely.
Any intestinal surgery is associated with ¬certain risks such as complications related to anesthesia and bleeding or infectious complications. The risk of any operation is determined in part by the nature of the specific operation. An individual's general heath and other medical conditions are also factors that affect the risk of any operation. You should discuss with your surgeon your individual risk for any operation.
What are the most common laparoscopic surgeries?
Common laparoscopic procedures include:
Colon Surgery. The major reasons for laparoscopic surgery on the colon include diverticulosis, the removal of large growths called polyps that can't be completely removed by colonoscopy, and colon cancer. ...
Stomach Surgery. ...
Gall Bladder Surgery. ...
Anti-Reflux Surgery.
What to expect after a laparoscopy?
After Surgery Diagnostic laparoscopy normally only requires a 23-hour or less stay. Expect some swelling and soreness around the surgical site during the first 24 to 48 hours following surgery. You may have some abdominal cramping, nausea and increased urination.