About Dr. Prasenjit Kr. Roy
Dr. Prasenjit Kr. Roy is working as a Consultant in Reproductive Medicine at New Life Fertility Centre. He worked as a Consultant in Reproductive Medicine at Genome. He received his Primary Medical Degree (M.B.B.S) from Prestigious N.R.S Medical College under Calcutta University and completed his Resident ship in Cardiology from same college. He fulfilled his Post Graduation in Gynaecology and Obstetrics from R.G Kar Medical College, Kolkata and did his Senior Resident ship in Gynaecology from Same College.

He trained as a Fellow in Reproductive Endocrinology and Infertility from Sourasky Medical Centre, Tel-Aviv University, Israel, under Prof. Ami Amit, Who is a Living Legend in the field of IVF worldwide. He is expert not only in IVF, ICSI, EGG Donation, and Surrogacy but Also in emerging field of PGD, PGS and Fertility Preservation as well.

Apart from these, he is expert in doing Diagnostic Laparoscopy, Diagnostichysteroscopy, Laparoscopic Ovarian drilling, Laparoscopic Chromopertubation, Hysteroscopicpolypectomy, Laparoscopiccystectomy, Adhesiolysis, Laparoscopicmyomectomy, Transvaginal cyst aspiration etc.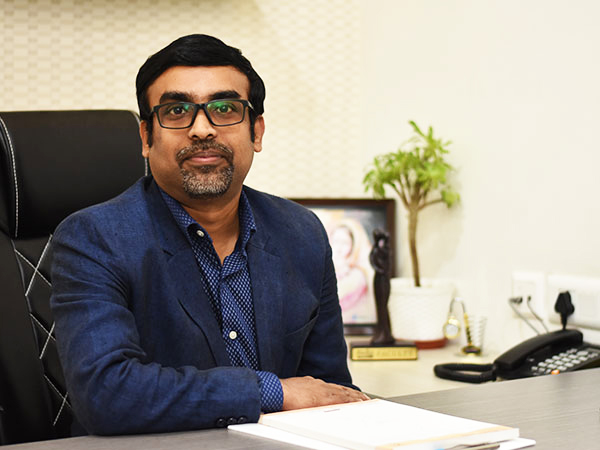 Years of Experience
He has immense experience in the field of Infertility Treatment. He has the record of giving North Bengal its first IVF Baby.

He has Publications In Various International And National Journals and presented in various International as well as National Scientific meet. He has presented various Papers and Publications.

Dr. Prasenjit's Academic Achievements, Global Experience, Training And Tenure as a Infertility specialist are noteworthy.

He has much Publication in various International and National Index Journals and regularly updates his knowledge by participating in CME and workshops throughout the world every year.
Dr. Prasenjit is an Active Member of -
ISAR (Indian Society of Assisted Reproduction),
FOGSI (Federation of Obstetrics and Gynaecology Society of India) and
IAGE (Indian academy of Gynaecological Endoscopy)