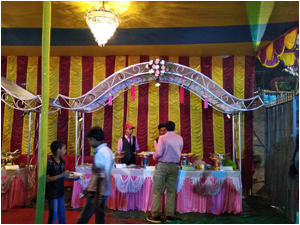 We Bengal Fabricator, are a company with high expertise in construction of Iron & Steel Structures for Big Events, Seminars, Marriage Ceremony, TV Programmes, as well as large permanent Iron & Steel Structures for factory Shades, Big Parks, Large Spaces. Iron & Steel is a material that is immensely strong at the same time people can choose that pattern of design for specific perpouses. We can make designes & structures as per specific requirement of the occasion be it temporary or permanent.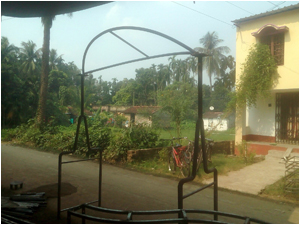 The Immense strength of steel is of great advantage to structures. The other important feature of steel framing is its flexibility. It can bend without cracking, which is another great advantage, as a steel structure can flex when it is pushed to one side by say, wind, or an earthquake. The third characteristic of steel is its plasticity or ductility. This means that when subjected to great force , it will not suddenly crack like glass, but slowly bend out of shake. Failure in Iron & Steel frames is not sudden – a iron & steel structure rarely collapses. Steel in most cases performs far better in earthquake than most other materials because of these properties.

The advantage of temporary Iron & Steel structure are many such as
It s strength reasonable weight, and speed of construction.
Its ability to creat large span spaces at low cost.
Quick to set up and remove.