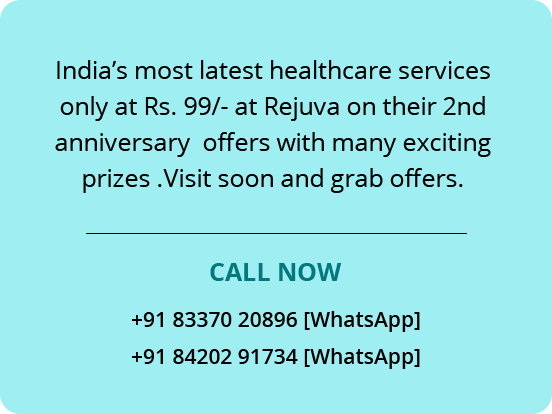 Dr. Nasiman Ara

Consultant Cosmetologist (Haward Medical School)
Ex. Internship at
Sambhunath Pandit State General Hospital
ID Hospital, Sagar Dutta State General Hospital
Dr. Nasiman Ara is young , dynamic & successful Doctor in Medical field . She is well respected specialist Doctor in Cosmetology. Nasiman has done her certification courses from prestigious institution like Harvard Medical School, USA and many more for her work . Her aim is to provide the best quality treatment to her patients and always she believes that the quality of treatment should not be compromised under any circumstances.
| | |
| --- | --- |
| Rejuva, | A name synchronous for all Weight Loss, Slimming, Skin and Hair related services |
Rejuva is a Slimming, Weight Loss and Skin Care Clinic in Kolkata that matches the International standards. Rejuva is an organization of health and wellness specialists with a mission to help you discover your inner and outer beauty and achieve sound health and fitness.. Professionally managed, Rejuva today is the most trusted weight loss clinic and slimming brand in Kolkata. Over a period of time Rejuva has made people realize that slimming and health are more than just the discussions topics but actually a lifestyle we all must adapt to.
WHAT WE DO
slimming

We utilize a unique cavitation technology that allows for non-invasive combat against stubborn fat deposits that never seem to disappear regardless of your diet or how hard you work out.

READ MORE

Skin Treatment

Our skin care regimen is a life-enriching solution that takes a broad based approach to all activities as we study your individual body and skin type and provide best services

READ MORE

Hair Care

Patients own hair is taken from back of scalp and transplanted over bald areas by follicular unit technique. This hair is permanent, grows normally, needs hair cut & shampooing.

READ MORE
Sexology

Sexual problems are very common and a majority of people feel embarrassed while talking about it and seeking a solution for it, the result is a ruined relationship, divorce, loss of self confidence.

READ MORE

Infertility

When initial treatments don't work. In vitro fertilization (IVF) is the most common type of ART. In this treatment, a fertilized egg or eggs are placed in the woman's uterus through the cervix.

READ MORE
Testimonials

I would like to say how happy I am to be a client of the Rejuva! I was referred through my co-worker. To date, I have received two facial peels, and I am so pleased with the results. My skin looks more dense, fine lines have been reduced around my mouth, and the overall texture is significantly improved.

PRIYANKA CHAUHAN

Really impressed by the high quality treatment at Rejuva. I personally being a victim of hair fall, I explained my problems to the doctors. I also followed their advice, took the prescribed medicines on time and after a certain time My hair fall reduced to a certain level and I am very much satisfied with the results.

SHASHANK GUPTA