About Doctor
Dr. Saha was trained in General Surgery from The Institute of Post Graduate Medical Education and Research, Kolkata. He did his SR in this institute from 1996 1999, and passed M.S (General Surgery) in 1999. He received the Uma Rani Saha Gold Medal for the best student in surgery awarded by The Association of Surgeons of India, West Bengal Chapter. He also received prize for the best thesis in his batch.

Thereafter he joined as Registrar in Chittaranjan National Cancer Research Institute, Kolkata, and stayed there till he joined M.Ch (Pediatric Surgery) at N.R.S.Medical College, Kolkata in May 2000. This hospital handles the maximum number of surgical newborns, infants and children in the Government sector. Here he was trained under the able guidance of Prof. Sacchidananda Das, Prof. Pradip Mukherjee and Prof. Nripen Samanta. After completing M.Ch course he went for training in minimally invasive surgery at Ganga Ram Hospital, New Delhi from Padmasree Dr. Prdip Kumar Chowbey. Later in the same year he also received his basic training in Laparoscopic Surgery from Dr. C. Palanivelu at Gem Hospital, Coimbatore.

Dr. Subhasis Saha believes that he can do justice to his patients only by frequently updating himself. He went to The All India Institute of Medical Sciences, New Delhi in 2003 and stayed there for 2 weeks to learn the advances in Pediatric Urodynamics, Pediatric Bronchoscopy, and Pediatric Cystoscopy.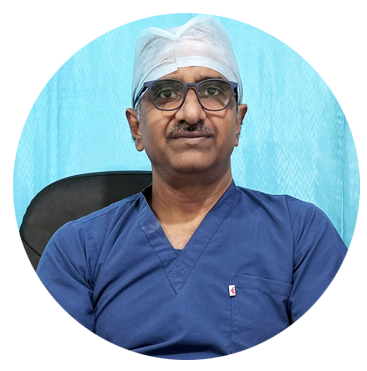 He has been attending 4-5 Pediatric Surgical Workshops and Conferences every year since he started practicing Pediatric Surgery.

In 2007 he was given the lifetime achievement award by The Rotary Club, Kolkata. ( to be edited)

In the year 2007, he was invited by Prof Richard Azizkhan, Director of Cincinnatti Childrens Hospital to visit his hospital as a visiting faculty for two months. He was fortunate to see a host of renowned Pediatric Surgical faculties including Prof. Alberto Pena from close quarters.

" In 2009, he was invited by Dr. Keith Georgeson, the pioneer of pediatric minimal invasive surgery in the world to visit his department as a visiting faculty. Dr. Saha went to visit University of Alabama Childrens' Hospital and participated in the academic as well as the surgical programme of the Department of Pediatric General Surgery. This gave him new insights in Pediatric laparoscopy and thoracoscopy.

Dr. Subhasis Saha is keenly interested in neonatal and Pediatric Surgery. His special interest lies in Pediatric minimally invasive surgery.