Know About Doctor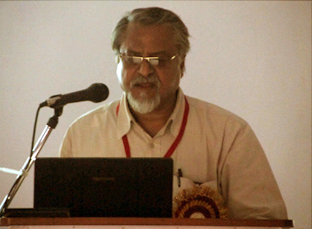 Prof. R.N.Dutta is a senior consultant in Columbia Asia Hospital, Salt Lake, Kolkata and he is one of the best dermatologists in Kolkata, West Bengal, India. He is a postgraduate examiner of Calcutta University, RIMS (Ranchi), Patna University, Gauhati University, Dibrugarh University, RIMS Imphal, Cuttack University, Utkal University. After completing his Senior Cambridge from Loyola School, Jamshedpur, he passed M.B.B.S from Calcutta National Medical College and MD from Patna Medical College.

He was the HOD, Dermatology, of North Bengal Medical College and Calcutta National Medical College. He was the Professor & Head Department of Dermatology, Institute of Post Graduate Medical Education & Research and SSKM Hospital, Kolkata. He was the Chairman, Post Graduate Academic Council of IPGME&R - since 4th May 2004 till retirement. He was the Chairman / Coordinator of 9 workshops organized in IPGMER and SSKM Hospital. With his initiative he has introduced 5 MD (dermatology) seats in IPGMER, Kolkata.

- He was the Member of Scientific Committees South Asian Regional Conference of Dermatology - 1999 and National Conference of IADVL -1999
- He was a Member, panel of expert for dermatology for Drug Controller General (1), DDHS, New Delhi, since 1999.
- Also the subject expert & consultant for UGC country wide class room television program by (EMRC), Kolkata, since 2000.
- He was Chairman Scientific Committee of (ASTICON-2005).

Since 2006, regularly conducting the "Eastern India Workshop of Dermatosurgery and Cosmetic Dermatology" at IPGMER and SSKM Hospital to train dermatologists of the eastern states of our country.

Prof. R.N.Dutta was the coordinator, course committee - Calcutta University for dermatology 2002-2003, was then member of the expert committee-in medicine and allied subjects, Calcutta University, later, the Convener, board of studies of West Bengal University of Health Sciences, till 2009. He was a Member of Ethics Committee of IPGMER and SSKM Hospital since 2011 till 2019.
Conferences Attended
Doctor Participated in many National Conferences -
Allercon 2023, Kolkata, West Bengal
Dermazone East 2023, Goa
Acsicon 2023, Nagpur, Maharashtra
Asticon 2023, Kolkata, West Bengal
MidCuticon WB 2023, Kalyani, West Bengal
Bangla Dermacon 2023, Siliguri, West Bengal
Dermacon International 2023, Mumbai, Maharashtra
Cuticon Jharkhand 2022, Deoghar, Jharkhand
Dermazone East 2022, Kolkata, West Bengal
21st International Leprosy Congress (ILC 2022), Hyderabad
Allercon 2022, New Town, Kolkata
6th Aesthetica Asia Conference 2022, Assam
Asticon 2022, Hyderabad
9th Mid Cuticon Bihar 2022
Clinicon 2022, Uttarakhand
Cuticon W. B. 2022, Kolkata
40th Cuticon 2021, Odisha
e-Dermacon 2022
"ASTINAR 2022", (Webinar of IASSTD & AIDS)
Derma Zone East 2021 & Cuticon Jharkhand, Ranchi, Jharkhand
Cuticon Bihar Conference 2021, Goa
H-Codficon 2021, Rajasthan, Jaipur
GADCON 2021, Web Conference
E-Asticon 2021, Hyderabad, Telangana
Acsicon 2021, Guwahati Assam
5th Clinicon National Conference 2021, Siliguri, West Bengal
E-Cuticon Bihar 2020
Codficon 2020, E-Conference
Asticon 2020, Hyderabad, Telangana
Allercon 2020, E-Conference
Dermacon 2020, Pune, India
Cuticon Jharkhand 2019, Dhanbad, Jharkhand
ISRPTCon 2019, Kolkata, West Bengal
Pigmentarycon 2019, Kolkata, West Bengal
Cuticon Bihar 2019, Deoghar, Jharkhand
Asticon 2019, Kodaikanal, Tamil Nadu
68th Foundation Day Celebration of IAL in 2019, Kolkata, West Bengal
Pedderm-Con 2019, Hyderabad, Telangana
Dermacon International 2019, Bengaluru, Karnataka
Aesthetica Asia Conference 2018, Jaipur, Rajasthan
Dermacon 2018, Kochi, Kerala
Cuticon WB 2018, Kolkata, West Bengal
Cuticon Jharkhand 2018, Jamshedpur, Jharkhand
Onychocon – 2018, Puri, Odisha
Asticon 2018, New Delhi
Codficon 2018, Jaipur, Rajasthan
Middermacon 2018, Nagercoil, Tamil Nadu
Mid Cuticon 2018, Kolkata, West Bengal
Gadcon 2018, New Delhi
Iadvl Wb 2017, Kolkata, West Bengal
Asticon 2017, Bhubaneswar, Odisha
Daas Summit 2017, New Delhi
Dermacon 2017, Kolkata, West Bengal
Midcuticon WB 2016, Burdwan, West Bengal
DAAS Summit 2016, Delhi
Aesthetics 2016, New Delhi
Pigmentarycon 2016, New Delhi
MidDermacon 2016, Bhubaneswar, Odisha
Dermacon 2015, Mangalore, Karnataka
Asticon 2014, Chandigarh
Dermazone East 2014, Jamshedpur, Jharkhan
Aesthetics 2014, New Delhi
Lepcon 2014, Chandigarh
Cuticon Wb 2013, Kolkata, West Bengal
Cuticon Manipur 2013, Imphal, Manipur
Dermazone East 2013, Cuttack, Odisha
Dermacon 2013, New Delhi
Aesthetics 2012, New Delhi
International Conferences -

Doctor Participated in many International Conferences -
International Symposium 2023 at Phuket, Thailand
SBME - BVEG - Congress 2023, Brussels
Overseas Symposium of Aesthetica Asia 2019, Nairobi, Kenya
WCD 2019, Milan, Italy
Overseas Symposium of Aesthetica Asia 2018, Athens, Greece
ASPCR-SLCD 2018, Colombo, Sri Lanka
EADV 2017, Geneva, Switzerland
WCD 2011, Seoul, South Korea
EADV 2008, Paris
WCD 2007, Argentina
EADV 2006, Greece
WCD 2004, Beijing
Asian Dermatological Association Conferences in Singapore in 1989
Hong Kong in 1991
Netherlands in 1988