We love loving your loved ones......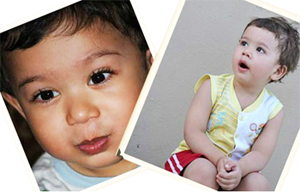 Pitter-Patter is focused at betterment of our future generation who are today's little men and women! Here, at Pitter-Patter, we are focused in ensuring that every little seed gets the best suitable light, air and soil to grow into first a little sapling and then a huge tree with strong roots.

Pitter-Patter means the sound that tiny feet make when they walk! Thus, when the fledglings pitter-patter we want to hold their hand together with their parents, and guide them to a better future.

Our Mission & Vision: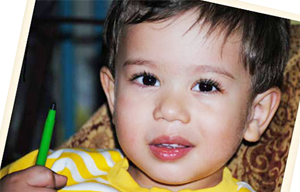 We strive to provide a happy, caring and stimulating yet safe environment where children will recognize and achieve their fullest potential, so that they can make their best contribution to society.

We foster each student's self-esteem by positive relationships with students, staff and active involvement of parents in the learning process of the students.

We aim to cultivate a curious, inquisitive mind with a desire for knowledge.We believe in nurturing the mind as "All knowledge that the world has ever received comes from the mind; the infinite library of the universe is in our own mind." – Swami Vivekananda.
We aim to instill the following core values in our children - honesty, integrity, trust, tolerance, patience, love, care and respect for others.
On the Board
Ms. Sholanki Sarkhel - Proprietress & Principal
Mrs. Ahana Sarkhel - Management in Charge
Our Consulting Members
Mrs. Nilanjana Banerjee - Child Counsellor (Psychologist)
Mrs. Meena Mukerji - Education Counsellor and Advisor
Ms. Sutapa Aich - Nutritionist
Dr. Soumitra Dutta - Pediatrician
Facilities :
Our teachers are all qualified and TTC trained and are under the supervision and constant assessment of an highly accomplished education counsellor and principal. All the staff here, at Pitter Patter are interviewed not only for their teaching capabilities but also for soft skills that can ensure the self-growth of the child in a loving manner.


We have a morning session (8:30hrs to 11:30hrs) and a day session (12:00hrs to 15:00hrs). A 30 min playtime is allowed after each session and parents/guardian can pick up the student anytime during the playtime.


The classrooms are fully equipped with all apparatus, abacus etc. and fully air conditioned. Temperature is consistently maintained around 23-25 degrees.


We have CCTV surveillance where we keep the recording for three months.


An on call Pediatrician is available for both Kindergarten and Daycare.


At the time of admission, it is obligatory for the student to undergo a checkup with thePediatrician, Child psychologist and Nutritionist.


Once a quarter open house is arranged with the Pediatrician, Child Psychologist and Nutritionist. Appointment is also available on demand.


We encourage parental involvement in the child's learning process.


Last but not the least, our plan is to add one class each year so that our students don't have to undergo the hassle of seeking admission elsewhere.