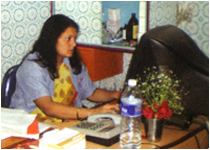 Physio-Rehab is an integrated Rehabilitation Programme designed to help a victim to overcome the disability and enables him to function properly with the help of Physiotherapy, Occupational Therapy, Speech Therapy, Psychotherapy, which are aided by latest digital equipment in a fully computerized network system.

At Home, one hour treatment for a CVA (stroke) patient or tapping the back side of the COPD patient or a 10 minutes Ultra Sound Therapy for an osteoarthritic patient may not be sufficient. Such patients need a full day integrated Rehabilitation programme for complete management. This is where the importance of PHYSIO-REHAB lies.
HOW WE WORK :
The rehabilitation programme is designed according to the needs of patients, the whole data is analyzed through computer & the programme schedule is made thereof. The entire programme is going on under the supervision of Dr. Mainak Chaudhuri, Physiotherapy and Rehabilitation Consultant (Post Graduate & DNHE), with the support of a medical board consisting of doctors from the field of orthopaedic, medicine neurology, cardiology, paedeactric, psychiatric
THE MAN : Dr. Mainak Chaudhuri, BPT (Kol), MPT (Ortho),
MIAP, Dip in Physical & Rehabilitation (Mumbai)
Investigator : Osteo Arthritis Project EMCURE, Pune
Trained in Manual Therapy, (Mangalore, Karnataka)
Traned in Laser Therapy (Mumbai)
Trained in Cardio-Pulmonary Rehabilitation (Bangalore)
Ex-consultant Lilavati Hospital (Mumbai)
ICMR, New Delhi
Managing Director of Physio-Rehab Group of Hospital
THE FOLLOWING SERVICE ARE AVAILABLE :
24 hours x 7 days open

Special Obesity Control Programme.

Orthopaedical Rehabilitation

Neurological Rehabilitation and Special Rehabilitation programme for Paralysis Patient.

Special Cardio - Pulmonary Rehabilitation Programme.

Speech Therapy Programme. Occupational therapy Programme.

Paediatric Rehabilitation Specially Spastic Child.

AMBULANCE facility available.

Mediclaim Facility Available for corporate sector & cash less facilities for P N B employees

Home Service available.

Indoor Rehabilitation Programme for Admitted patient with economy rate (Food & Treatment).

Qualified Professional Male and Female Physiotherapist.

Physio therapy equipments (imported & local) & rehabilitation Aids at competitive price.

Separate male & female word with A/C & Non A/C Cabin.

TV, Telephone & Music channel for indoor patient.

Credit card facility available.

NEW VENTURES :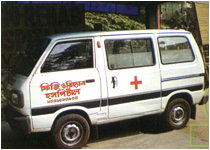 Complete Medical Institution of Physiotherapy & Rehabilitation at Bagchi Nursing Home and Test Tube Baby Centre, Sumer Sagar Gorakhpur (Approved by the Govt, of UP). A Joint Venture with Bethal Green Nurshing Home at Behala and Zoom at Tegharia (A joint venture with BM Birla & CMRI) Kolkata. A Complete Orthopaedical & Neurological Rehabilitation Hospital with OT Facilities at Varanasi. Guwahati DIMS (1st Neuro Rehab Hospital in Asia). Salgaokar Goa. A Tieup with PUNJAB NATIONAL BANK SRAMIK UNION (W.B.)
BRANCHES :
In Kolkata : Dum Dum, Kaikhali, Baguiati, Lake Town, Bangur, Sovabazar, Behala;
In West bengal Districts : Howrah - Shibpur, Purulia - District Town, Bankura - Kotolpor, Birbhum - Bolpur -Santiniketan, Parganas - Habra, Baduria, Murshidabad - Behrampur, Siliguri - Pradhannagar,
Uttar Pradesh : Gorakhpur Ajamghar, Varanasi, Luknow, Mau,
Delhi : Gurgaon,
,Assam : Guwahati,