We are manufactures of high quality HDPE Woven Bags, PP/HDPE Fabrics, sheets with or without lamination in INDIA. Our latest machinery guarantees the commitment of delivering the best quality and superior finished product to our valued custome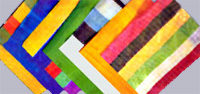 rs.
We are one of the very few business houses having well-equipped in-houses lamination facility of upto 80000 mts. per day. We laminate the fabric with PP/LDPE/HDPE granules to increase the strength of the bags and making them useful for their respective purposes.
A wide range of colour combinations are available in our multicolored tarpaulins. We manufacture extremely durable and fine quality tarpaulins in many different sizes. These tarpaulins are light weight and exceedingly strong. UV stabilizer used on both tapes and lamination ensure longer life of the tarpaulins.
We are regular suppliers to leading units in fertiliser, cement, petrochemicals and other such industries.
Please get in touch with your requirement and we will be happy to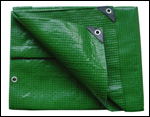 get back with a technical and commercial proposal within few business days.
Our Products :
Sri Balmukund Polyplast is an Indian manufacturer of PP/HDPE woven bags and sacks, HDPE laminated fabrics, PP laminated fabrics, tarpaulin, polythene liners, multilayer film, explosive tubes and a wide collection of laminated HDPE and PP bags and sacks including printed bags, laminated bags, HDPE bags etc.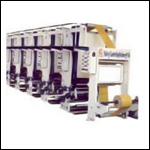 Our broad range of products are:
Laminated/Unlaminated PP/HDPEWoven Bags
Laminated PP/HDPE Fabrics
Tarpaulin
Polythene Liners
Multilayer Films
Feel free to contact us with your requirements and we will be happy to get back with a no obligation technical and commercial proposal.