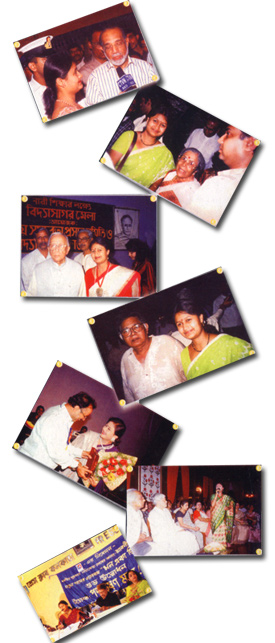 As an elocutionist Tamali has won her niche in the in the cultural arena of Bengal! She grew up with an inborn affinity with poetry which in course of time matured into in a professional expertise to capture the a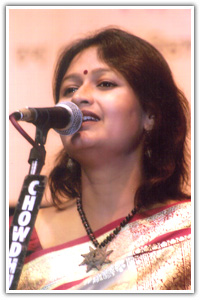 ttention of her audience. Mentored by Partha Ghosh,Utpal Kundu, Bratati Bandyopadhyay Pradip Ghosh, Gouri Ghosh and Urmimala Basu, Tamali just honed her excellence in recitation as well as in anchoring.

Tamali started her career in private T.V channel as news reader and announcer and soon became popular in Kolkata Doordarshan, Akashbani and Radio Gyan Bani 105.4-F.M.

Tamali's Stage performances as recitation artist as well as announcer are really different and special. She is Regular performer at Rabindra Jyanti, Nazrul Jyanti and other important cultural programmes conducted by Information & Cultural Affairs Department Govt, of West Bengal. Tamali has also participated in Dovar Lane Music Conference as anchor (2007-2010) and Kolkata Film Festival as anchor (I & CA Dept. of West Bengal).

She has already caught the attention and blessings of personalities like Gopal Krishna Gandhi, Ex Governor of West Bengal, Manna De etc. Tamali is equally known in Delhi, Jaipur, Tripura. Madhya pradesh and Jharkhand!
Tamaly has already bagged prestigious awards like "Uttam kumar Smriti puraskar"07 and "Kishore Kumar Award 08". Her album of Tagore's poems By Ahir Music - 'Pratham Porichay1 has been already appreciated much and her another album is coming soon!