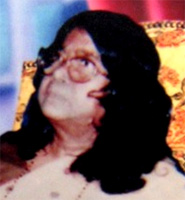 Dr. Lalita Pattrea
Born in the year 1944 on the day of 17th June at village Khamarpara under Sub-Division-Magura District-Jessore of undivided Bengal .
Father : Lt Kshitish Chandra Kundu
Mother : Lt Hemlata Kundu
Husband : Sri Alakendusekhar Pattrea
Son : Maharshi Pattrea
Address : "Louvre", 15/1 Basak Bagan, Patipukur, Kolkata-700048, PS-Lake Town, PO-Sreebhumi, District-North 24 Parganas, West Bengal, India.
Schooling : Adyanath Sikhsha Mandir, Patipukur, Kolkata then Dum Dum Sri Aurobindo Balika Vidyamandir, Nagerbazar, Kolkata
College : Bethun College Kolkata (Father Lafont Scholarship), Presidency College, Kolkata
University :
1. University College of Science, Kolkata (Post Graduation & Research Work), Calcutta University.
2. M.Sc. in the year 1965, PHD in the year 1970 on surface science , PRS (Premchand Roychand Scholar) in the year 1973.
Life Member :
1. Indian Society For Surface Science & Technology.
2. Indian Chemical Society.
3. Bangiya Biswakosh Parishad
Working area : Ex-Reader in the subject of Chemistry, Vidyasagar College For Women, Kolkata
Working Period : From 1st July 1967 to 30th June of 2004.
Sectional Editor in the subject Chemistry of Bangiya Biswokosh published by Sakharata Prakashan.
Dr. Lalita Pattrea published a few research papers in Journal of Indian Chemical Society. Though she is a scientist, but she has profound love for art and literature. Her poems and social articles on humanity and social problems were published in different Bengali Magazines and Little Magazines. Her writing " Nirabrita Satata o Jibanananda" is a glaring instance of her creative writing.
Creation of Lalita :
Aloukik Komol Nikhad (Album of Poems) published in the year 1984.
Paru-r Pot (Novel) published in the year 1988.
Chetana-r Samoy Samudra (Collection of Poem, Feature writing, Translated poems, Essays) published in the year 2000.
Maitrayee Antartame (Collection of poems and lyrical poems) published in the year 2002.
Tomar Aral-e (Collection of songs) published in the year 2007.