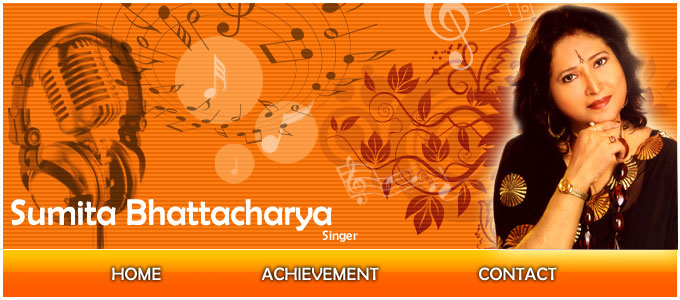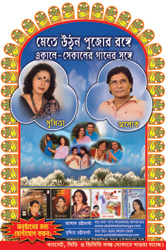 The World has never witnesed such outstanding singer before, Sumita Bhattacharya is a renowned profile in Singing World. She is basically from singer family based in KOLKATA. She has born in a Cultural Family, So Cultural Exprosure is by her heart and blood.
Have done M.A. in Bengali music from Rabindra University.

Learned music from various elite personalities such as Avijit Bandopadhyay, Biman Mukherjee, Kalyan Sen Barat, Bholanath Mukherjee (Classical), Chandan Roy Chowdhury etc.

3 cassettes have already been released including songs composed by Anal Chatterjee, Jatileshwar Mukherjee, Ajay das, Soumyo Bose etc.

Have sung in a serial & performed in various television shows.

A regutar stage performer.

Also a diligent teacher of music & vocal training.

Versatile in all types of songs such as Adhunik, Rabindra Sangeet, Bhajan, Najrul Geeti, Devotional, Ghajal & Hindi.

She got awards - Inter College Competitions on Rabindra Sangeet, Modern Songs.
She made the Special Programmes on Gana Sangeet.
She like to work as a social worker and interested to this subjects.
She was performed many cultural programs in Rabindra Varati & Calcutta University.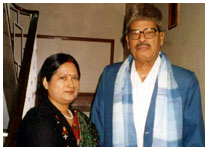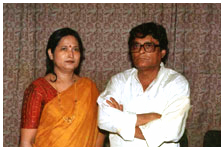 ABOUT US | SERVICES | FEEDBACK | CONTACT US | E-MAIL
Copyright (c) calcuttayellowpages.com (P) Ltd