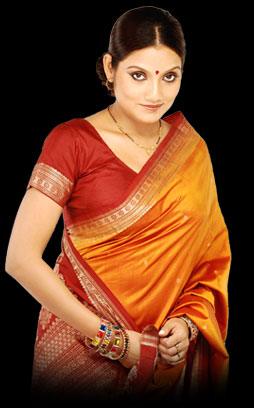 The outstanding, young and dynamic actress from India has already made her mark in both the small screen and big screen arena. She has been engaged in different radio programmes from the very tender age of six. In Kolkata, in the arena of art & culture, she is being considered as a very talented upcoming professional.
Dolon Roy has performed in famous group theater production with Anil Dey of Natyayan and in Gazi Saheber Kissa by Bhibas Chakraborty with Soumitra Chatterjee and Gyanesh Mukherjee in the cast.
Dolon Roy occupies a very significant position in the arena of Bengali TV entertainment. A few from the list of important TV serials she has acted in: Sisirer Sabdo, Kuasha Jakhon, Swapner Bazaar, Kanokanjali, Asha, Chira Kumar Sabha, Simarekha, Andolon, Pratibimbo, Grahan.

Hobbies: Cooking, Feng-Shui, Interior Decoration, Interest in Poetry, Internet Browsing.