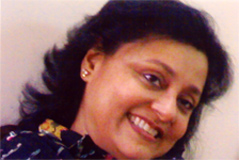 Ratna Sarkar, the most eminent actress in Bengali movies since the year 1988.
Her first step in Bengali Movies was "Atyaja" directed by Late Nabyendu Chatterjee. Thereafter she performed in Late Anjan Chowdhury's "Barabou", Aparn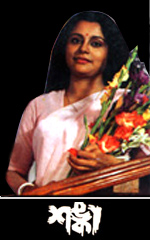 a Sens "Paromitar Ekdin", Anjan Das's "Sajbatir Rupkathara"", "Shanka", "Sesh Chitthi", "Sanka", "Bhalobasa Bhalobasa", "Nabarun".
Apart from that she also worked for serials like "Ladies Hostel", "Jaal", Bakul Katha", "Sapna Niye", "Janmobhumi", "Ichapatra", "Srayosi", "Uttaran", "Astha", "Krishnakali Ami Tarei Boli".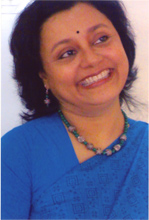 She even got the assignment for modeling for various companies for dress, materials, garments & highly sophisticated household products.


* She is also an Announcer & Anchor for stage and TV, Audio Play Artist & Recitor.
* She is also acted for Group Theatre like Bahurupee, Sayak etc.
* She is also approved Drama Artist for A.I. R. & DD Bangla.