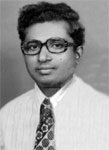 Service –
The skin has many more crucial functions than we realize in daily life. It is therefore is not surprising that the loss of as little as 20% of your skin can condemn you to death.Architecturally, our skin is a constantly remodeled, intricately perfused and inervated three-layered structure (epidermis, dermis, subcutis). Specialized skin "appendages" protrude from the skin (hair, nails) or are embedded in it (sweat and sebaceous glands).

Overview :

The skin is not only the largest organ of your body, but also the heaviest:
it has a surface of 1.5-2 m2 and contributes' / 7%of body weight. The skin provides a fascinating "theater of life" in which—in contrast to all other organs-you can directly watch, dissect, and manipulate key principles of biology and pathology in action, and where the environment and an individual's way of life leave unmistakable traces for those who know how to read them.
Subjecting the skin to a professional examination, therefore, can reveal many invaluable clues about your patient's genera! well-being; internal disease; social, cultural, and eating habits; psychological disturbances; and occupation. All this provides medically very useful information, even when dermatology is not your main field of interest.