Calcutta Choir - A brilliant institution serving the country for more than 33 productive years with their message for harmony and soliderity through traditional folk form and contemporary creative form of different areas. The creative director Kalyan Sen Barat of this troup is one of the finest composers of youthful varieties.
The octogenarian dance maestro Late Shambhu Bhattacharya was the choreographer of this troup. Calcutta Choir is a grade 'A' Group of A.I.R. & Doordarshan.
Prizes :
Winner of Junior Chamber of Commerce Award in 1992 as outstanding group of the year.
Winner of Uday Shankar Award for the best dance group of West Bengal for the year 1997 presented by Govt. of West Bengal.
Winner of Uday Shankar Award for our Production Thakumar Jhuli, being the best production of 2007 presented by West Bengal Government.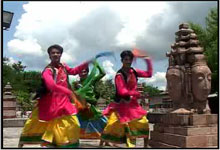 Majore Events Participated:
National:

Visited several places of India i.e. Kerala, Assam, Bihar, Jharkhand, Orrisa, Tripura, Madhya Predesh, Uttar Pradesh, Goa, Himachal Pradesh, Rajasthan, Mumbai, Chennai, Delhi, Andhra Pradesh representing West Bengal, Visited Havana(Cuba) to Participate in world Youth Festival, participated many times BangaSammelan at USA and Canada from 2005 to 2011, UK, Germany etc.

Abroad:

* Visited Habana, Cuba in the year 1997 ( International Youth Festival ).
* Visited New York, USA in the year 1997 ( Banga Sammalan )
* Visited Toranto, Canada in the year 2008 ( Banga Sammalan )
* Visited Vietnam in the year 2008 ( Indo - Vietnam Cultural Exchange)
* Visited Baltimore, USA in the year 2011 ( Banga Sammalan )
* Visited Bangladesh in the year 2012 ( Udichi Gana Sangeet Sammelan Utsov)
Cassettes & CD's:
26 Cassettes & Cd's of choir songs has been published so far under the banner of HMV, Gathani, Inrecco, Sagarika, Sound Wing, CMR.
Participation :
Tablo of World Cup Cricket in Kolkata, 1996.
Common Wealth Chess Compitition , Inaugural Ceremony, 1998.
International Trade Fair
Inaugural and Closing of Biswa Bango Sammelan of 1999 - 2000 with Thousands others.
Silver Jubilee of Bishwa Banga Sammelan 2005 at New York , USA.
Opening of 2nd Commonwealth Volley Ball championship men 2007 and many others.
Participation World Youth Festival at Havana Cuba on 1997.
Indo-Vietnam friendship on 2008 at Vietnam.
South Asian RCOG Doctors Conference inaugural inaugural ceremony on 2010.
Inaugural Ceremony of Asian Basketball championship on 2005.
Inaugural Ceremony of Indo-Bangladesh sports on 2007 & 2010.
Participated in 150th Birth Anniversary of Tagore, organised by Sangeet Natak Academy of Govt. of India at New Delhi on 09.05.2010 (25th Baisakh).
Kalyan Sen Barat (Director) :
Enormously talented, creative and prolific music director of our age. Directing music for Films, Tele-films, T.V. serials, Radio, Cassettes, Operas, Dramas, conducting aesthetically musical soiree for last 50 years. Visited England to perform in UK BangaSankritiSammelan at Liverpool in 1997 and 2001. He was a member of Indian delegation to Cuba in 1997 for participating in 14th World Youth Festival. Participated in cultural Programme in France, Scotland & Russia.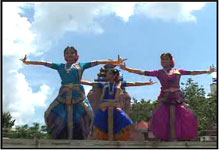 Directed music for more than 15 feature film such as "Pitribhumi", "Chaka", 200 T.V. serials such as "Nachni", "Kolkata-r Kachei", "Sri Ramakrishna", "Ogo Bodhu Sundari", "Arakhania" etc.

Attended World Youth Festival in 1997 Havana, Cuba. Participated Banga Sanskriti Sammelan in 1997 & 2001 at Liverpool, England and visited France, Scotland and Russia. Also attended Silver Jubilee Celebration of Vishya Banga Sammalan at New York, USA in the year 2005 as creative director. Felecitated by Cultural association of bengal for his contribution in music at Madision Square Garden, New York.


Recepient of -
Ujala - Anandalok Award
Ritwik Ghatak Award
Pramathes Barua Award
Gouri Prasanna Award
Dishari Award
State Academy Award
Ananda Puraskar
Uttam Kumar Award
Felecitated by Nazrul Academy , Churulia
Felecitated by Govt. Of West Bengal for outstanding contribution in Choir Movement.
Recently awarded The Mother Teresa International Award for the year 2011.
Choreographer : Late Dr.Sambhu Bhattacharya
The most experienced dance director of our country. Directing dance for last 50 years. Visited USA, USSR, Holland, England on several occations. The famous Ghost Dance of Satyajit Ray's' Goopi Gayen Bagha Bayen ' was composed by him. Directed dance in Ritwik Ghatak's " Jukti Takka Gappo" and many others.

Recipiant of Uday Shankar Award, Academy Award, Alauddin Award, Asian Paint Siromoni Award, Sangeet Natak Academy Award and D.Lit from Rabindra Bharati University , Kolkata.
Pratap Roy (Assistant Music Director) :
A great Musician and an arranger since 1965. Associated with Kolkata Dooradarshan, Akashbani, HMV.. He has a close association with Pandit Rabi Sankar, Ustad Ali Akbar, Late Salil Chowdhury, Sudhin Dasgupta, Nachiketa Ghosh, Rabin Chatterjee, Late Bhupen Hazarika, Ajoy Das, Mrinal Banerjee, Babul Bose and also accompanied with several legends of singers & musicians like Late Hemanta Mukherjee, Late Shymal Mitra, Late Dhananjoy Bhattacharya, Late Manobendra Mukherjee, Arati Mukherjee, Banasree Sengupta, Feroza Begam and others as a arranger & musician. He accompanies as a musician with Padmasree Manna Dey and Gitasree Sandhya Mukherjee for the last 30 years.

Presently associated as assistant music director of Calcutta Choir.
Kabir Sen Barat (Assistant - Dance Director) :
Assistant - Dance Director of Calcutta Choir. Work in various fields of art both in stage and screen.

Best Dance Director of Yatra in 1987, commercial stage (Girish Award) in 1989.

Dance Director of Feature films, telefilms, serial, group theatre and also yatra. One of the director of inaugural and closing ceremony of Biswa Banga Sammelan with 3000 dancers at Yuba Bharati Kirangan, Kolkata.

One of the dance director of Silver Jublee celebration of Banga Sammelan at New York, USA 2005.
Kohinoor Sen Barat (Co - Dance Director) :
International AIDS Festival , Biswa Banga Sammelan 2000 at Kolkata , Mahalaya of Doordarshan Kendra for continuous six years and many others commercial fields. One of Co-Dance Director of Silver Jubilee celebration of Banga Sammelan 2005 at New York , USA . Conducted a workshop at Bulbul academy Dhaka , Bangladesh 2004.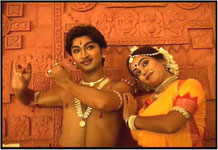 Our Best Productions :
Gupi Baghar Kando - 2001.
Gopi Baghaka Tamasha (Hindi) - 2004.
Thakurmar Jhuli - 2006.
Alibaba - 2008.
Path-O-Pathik based on Rabindranath's Novel Chaturango (1st Part)
Brindogan O Nrityayon (Live performance of Choir song and folk dances of India & abroad along with Ballet).
Calcutta Choir Art Academy :
Two Hundred & fifty students are learning dance, singing, various musical instruments under the supervision of legend artists.
CALCUTTA CHOIR PRODUCTION LIST UPTO 31.12.2017
SL NO
NAME OF THE PRODUCTION
DIRECTOR
DANCE DIRECTOR
FAMOUS PARTICIPATION
TOTAL SHOW AS ON DATE 31.12.17
ON GOING SHOW
01
BORNO JUDDHO
KALYAN SEN BARAT
SAMBHU BHATTACHARYYA /
KOHINOOR SEN BARAT /
KABIR SEN BARAT /
POMPI SEN CHAKRABORTY
SRIKANT ACHARYYA,
LOPAMUDRA MITRA,
SUBHAMITA, ARINDAM GANGULY,
SUDIPTA CHAKRABORTY,
BIDIPTA CHAKRABORTY,
BIMAL CHAKRABORTY,
CHANDDHA CHATTERJEE,
SUBRAT MUKHERJEE,
SATYAPRIYA SARKAR,
BIPLAB KETAN CHAKRABORTY
AND MANY MORE.
50
02
ANTI DOWRY
KALYAN SEN BARAT
2500
03
SWAKKHARATA
KALYAN SEN BARAT
1000
04
MISTI PAKHI DUSTU BIRAL
KALYAN SEN BARAT
25
05
GUPI BAGHAR KANDO
KALYAN SEN BARAT
750
YES
06
GUPI BAGHAR KANDO(HINDI)
KALYAN SEN BARAT
20
07
ALIBABA
KALYAN SEN BARAT
360
08
THAKURMA JHULI
KALYAN SEN BARAT
282
09
ADBHUT BHUTURE GOLPO
KALYAN SEN BARAT
82
YES
10
KHIRER PUTUL
KALYAN SEN BARAT
36
YES
11
SONG AND DANCE
BEYOND COUNT
YES
12
ONLY SONG
BEYOND COUNT
YES