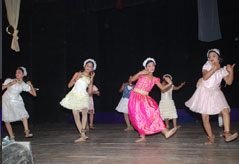 Ragini needs no introduction, it is already a well-known name in kolkata's cultural arena for last thirty years. RAGINI was the dream of its founder secretary Late Shri Asit Chatterjee. Asit Chatterjee is an illustrious name in the sphere of'Rabindra Nritya' or dance style initiated by Rabindranath.

As a specialist dancer of this 'gharana,' intelligent director and an ace choreographer, Asit Chatterjee has received immense fame and admiration in India and abroad. He was the founder, director and chief choreographer of 'Ragini,' the exclusive dance institute in Calcutta. He founded this institute in 1965.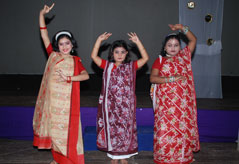 In his lifetime it acclaimed many achievements. After he passed away Ragini faced many problems. Now Ragini is reborn as BEHALA RAGINI and started taking back its old position. In last one year, we performed on WORLD DANCE DAY at Rabindra Sadan, At Sisir mancha, at Bengal Engineering and science university, Shibpur. At Madhusudan Mancha on Rabindra Jayanti. Now we are busy preparing for our next upcoming production, which will be staged on Dec./Jan.
We welcome enquiry from all, who want us to perform for them. We are ready to conduct workshops also on different style of dance.