We are pleased to introduce ourselves as one of the leading concern mainly dealing in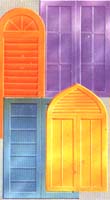 Commercial & Decorative Ply, Commercial & Decorative Block Board, Particle Boards, Laminated Sheets, Ceiling Tiles, Glues, Plain & Laminated Bhutan Board, etc. Since our inception in 1971 we are serving the peoples of Kolkata with prompt and good supply of materials. We are also dealing in Door Skin.
We are authorised dealers of:
Naga Plywood

Kit Plywood

Narottam Plywood

Every Standard Ply

Green Ply
It is our belief that has been strengthened with years of experience that none of the services offered are complete without a universal feature i.e. Economy. We combine this element with all others that we have to present a customized package for our customers who have never found a reason to look for alternatives since we first served them.
We solicit a dialogue with your organization for getting associated with you, whom we hope, will be mutually beneficial. Now with connecting to calcuttayellowpages.com we hope to increase our brand much strongly with you.
PUJA OFFER - LESS 15% OFF ON LEAST PRICE